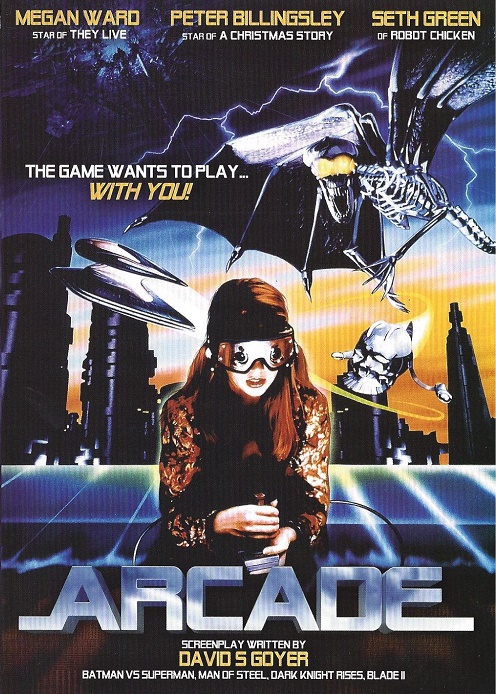 Arcade
(1993)
Cyber World

| | |
| --- | --- |
| Tagline(s): | One step beyond virtual reality...let the game begin! |
| | Kiss reality goodbye! |
| | The game wants to play with you...real bad. |
| | Once you start to play the game, your deepest fears come alive. |
| | The game wants to play...with you! |
| | The game is waiting to play with you. |
| | The game wants to play with you. |
Nomination Year: 2003
SYNOPSIS:
Arcade is a video game. A really crappy video game, actually. And not just because it's evil. You lose, it gets your soul...and nobody's ever won. And the only way to stop it is for a girl who's no good at video games to go into the game and beat it from the inside.
Oh, and that first cover? You know, over there on the upper right?
Megan Ward was never even IN They Live, let alone starring in it. Could they possibly have confused her with Meg Foster??
Greg Pearson