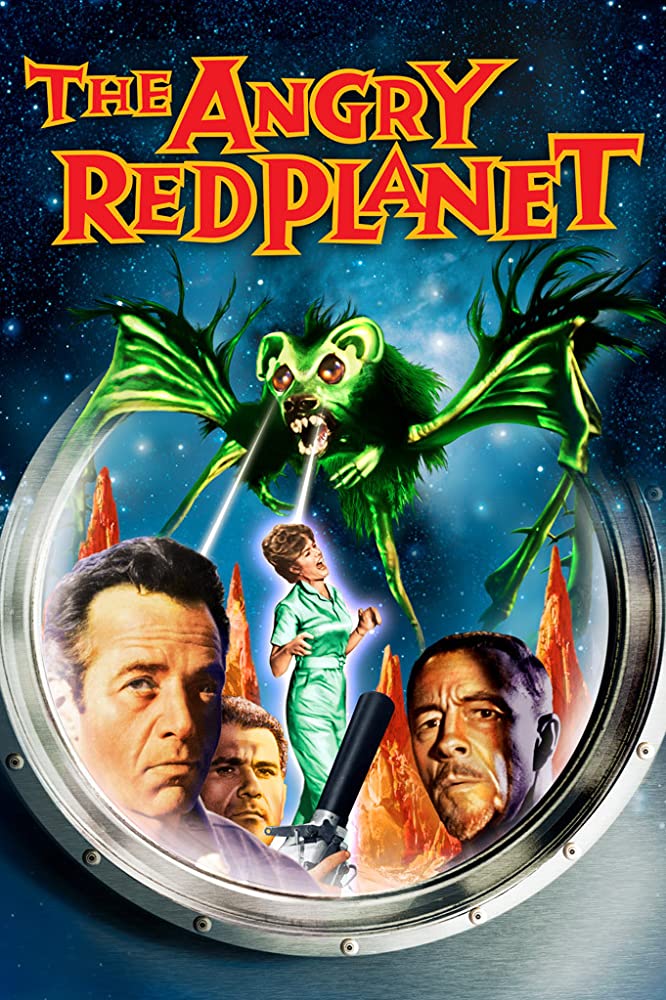 The Angry Red Planet
(1959)
Invasion of Mars
Journey to Planet Four

Tagline(s):
Spectacular Adventure Beyond Time and Space...
SEE the Strange Mile-High City of Mars!
SEE the Gigantic BAT-RAT-SPIDER!
SEE the Dead River Where Only the Monster Amoeba Can Live!
Sights Beyond Belief!
In Magnificent Color
Cinemagic and You Invade the Angry Red Planet.
Nomination Year: 2005
SYNOPSIS:
A rocket ship returns from Mars with two crew members missing, a third suffering from a mysterious ailment, and all their magnetic data tapes erased. The government is in a race to discover what has happened, in an attempt to save the life of the stricken crew member. The movie takes place in flashback, and in "Cinemagic" (i.e. "migraine vision") when on the surface of Mars.
Kevin Hogan